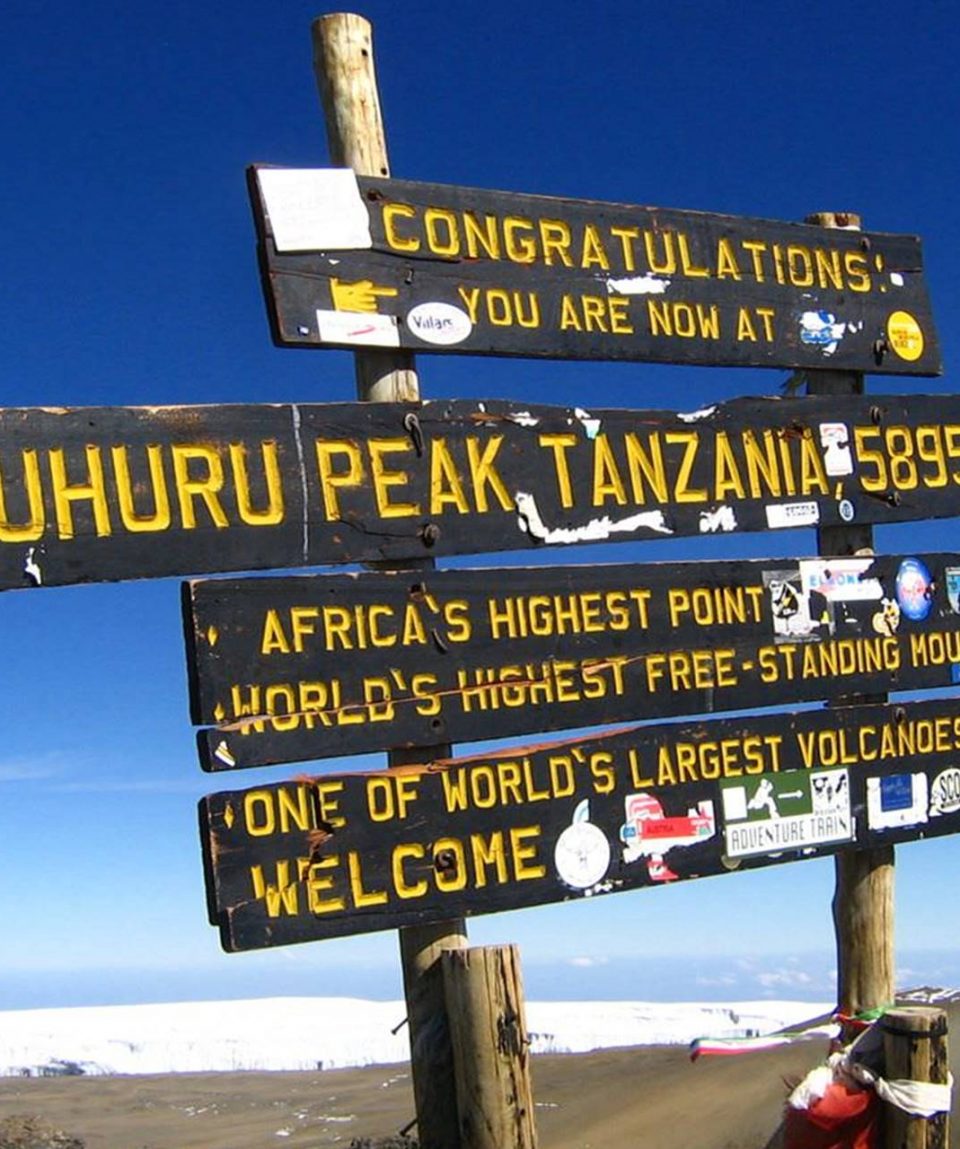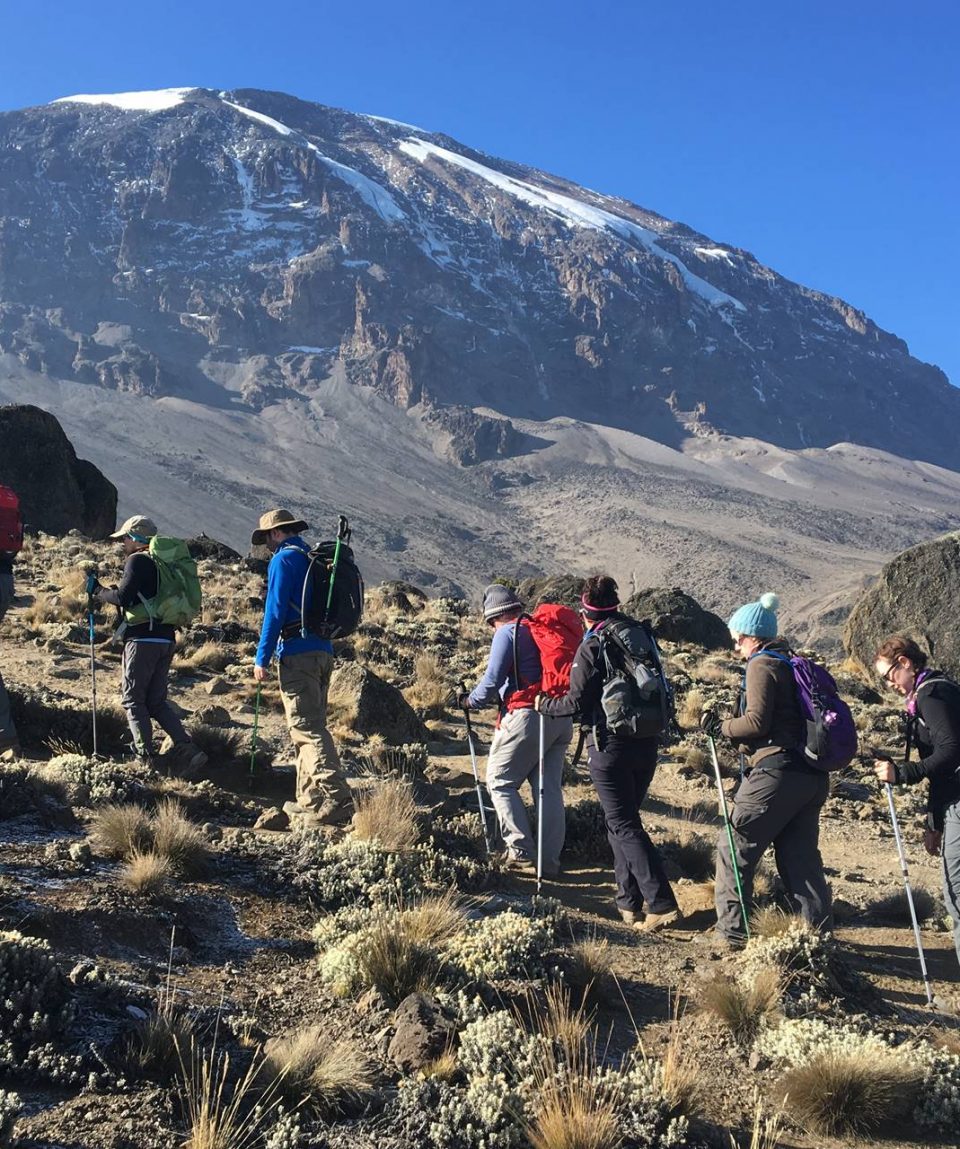 A Thrilled 8 Day Great Hiking of Kilimanjaro Mountain
from
About Kilimanjaro Mountain
Kilimanjaro mountain is the only standing and remaining world icon covering the most landscape than any other mountain on the African continent. Mountain Kilimanjaro is located in northern Tanzania close to the state border with Kenya. Mountain Kilimanjaro features the highest peak in Africa covering 5895 meters above sea level and this makes it the world's tallest free-standing mountain. Hiking Kilimanjaro will enable you to hike this world mountain through the clearly designed hiking trails/routes that are established. The Kilimanjaro Mountains are enshrined within Kilimanjaro national park which covers 100 kilometers long with 65 kilometers wide.
The Thrilled 8 Day Great Hiking of Kilimanjaro Mountain will allow you to explore the three volcano cones of the Kilimanjaro Mountain including the Shira, Mawezi, and Kibo volcanoes where the Uhuru summit stances. Kibo is dormant however, it is not extinct and it received its last eruption about 360000 million years ago. It is believed that the current eruption happened about 200 years ago and it formed the currently visible ash situated on the Uhuru peak.
Hiking of Kilimanjaro Mountain
A Thrilled 8 Day Great Hiking Of Kilimanjaro Mountain will reacquire you to choose the routes to use to climb the Kilimanjaro mountain.  You will need to follow the Machame route which is preferred for this adventure safari this takes 7 good days as it offers stunning views and you can easily be acclimatized. The Lemosho is smaller than the Machame route but this provides an extra day of camping at Shira Plateau. One can as well decide to use the Rongai route which is mostly used by tourists during the dry season, the longest route is the northern circuit route, and here it will take you nine days to reach the peak of the mountain
Best time to visit
Our 8-Day Great Hiking tour is organized and available throughout the year however, it's good that we organize 8 this great Hiking Of Kilimanjaro Mountain during the drier months of June to October and December to March when temperatures are about 22 degrees. The rainy season is not good for climbing and it usually happens in April May and November but the weather changes all the time.
Hiking the mountain Kilimanjaro is a lifetime experience for any traveler and thus at All in Africa, we have come up with an 8-Day Great Hiking Of Kilimanjaro Mountain for you to explore the true adventure of the mountain Kilimanjaro in Tanzania.
Vacation Style

Holiday Type

Activity Level

Challenging
All about the A Thrilled 8 Day Great Hiking of Kilimanjaro Mountain.
8 days – Kilimanjaro trekking adventure leads you through the Marangu route. The Marangu route on Kilimanjaro Mountain offers a little easier trek to this majestic volcano and Africa's legendary mountain. This route comes with simple huts unlike other routes and you will have 7nights/8 days of volcano exploration.
Mt. Kilimanjaro is a majestic volcano in Tanzania (TZ), set right in Kilimanjaro National Park. It is Africa's highest mountain and also notably the single free-standing mountain rising up to 5895m. It is comprised of 3 scenic cones – Kibo, Shira, and Mawenzi.
The tour package inclusions and exclusions at a glance
What is included in this tour?
Items that are included in the cost of tour price.
Bottled water
Mountain crew
English-speaking guide
Meals on your trekking safari to peaks of Kilimanjaro
Park entry fees
Overnight stay in hotels/lodges/huts
What is not included in this tour?
Items that are not included in the cost of tour price.
Tips
Visas
All optional activities on 8 days – Kilimanjaro hiking
Alcoholic drinks
Souvenirs
Airfares
Day 1

Transfer to lodge/hotel

Pick up by driver guide at Kilimanjaro Airport and drive to the hotel for relaxation. In the evening, have a briefing about your next mountaineering adventure the following day. Overnight stay Keys Hotel, Kilimanjaro Palace, Kilimanjaro White House Hotel in Moshi town.

Day 2

Marangu Gate 1840m to Mandara Hut (2700m)

Hefty breakfast early morning at pre-booked accommodation, after, connect to Kilimanjaro National Park gate/Marangu gate. Meet the guide and set off for an actual trek taking you via the banana plantation and lush rainforest. Today's trek may take between 5 and 7 hours and you will retire for the night at Mandara hut.

Day 3

Horombo Hut

Leave Mandara huts for Horombo hut (3720m), 10kms trek about 5 to 6 hours of hiking. You will have an amazing view of the surroundings and most importantly the Kibo peak, Maasai steppe, Mawenzi peak, etc.

Day 4

Kibo Huts (4700m)

Start your trek as soon as you are done with breakfast. Navigate via the unique Alpine desert then go through the point between Mawenzi and Kibo peaks. This route exposes you to the breathtaking landscape and lunch will be got at Kibo camp.

Day 5

Uhuru peak (5895m) & Horombo Huts

Rise up early for breakfast and after, embark on a challenging trek to Uhuru peak – Africa's highest peak. A total of 16kms distance will be covered today meaning, you should be physically fit. You ascend and later descend back to Horombo hut for an overnight stay.

Day 6

Marangu gate

Enjoy an early morning breakfast, after, begin descending to Marangu gate with a guide on lead. 6 hours will be spent descending back taking you via the scenic forest unique to Kilimanjaro National Park.

Day 7

Relaxation

Day 7 will be for you to relax from the strenuous trek to the summits/peaks of Kilimanjaro volcano.

Day 8

Departure

On day 8, you drive to the airport for departure and it marks the end of 8 days – the Kilimanjaro trekking safari.

End of safari