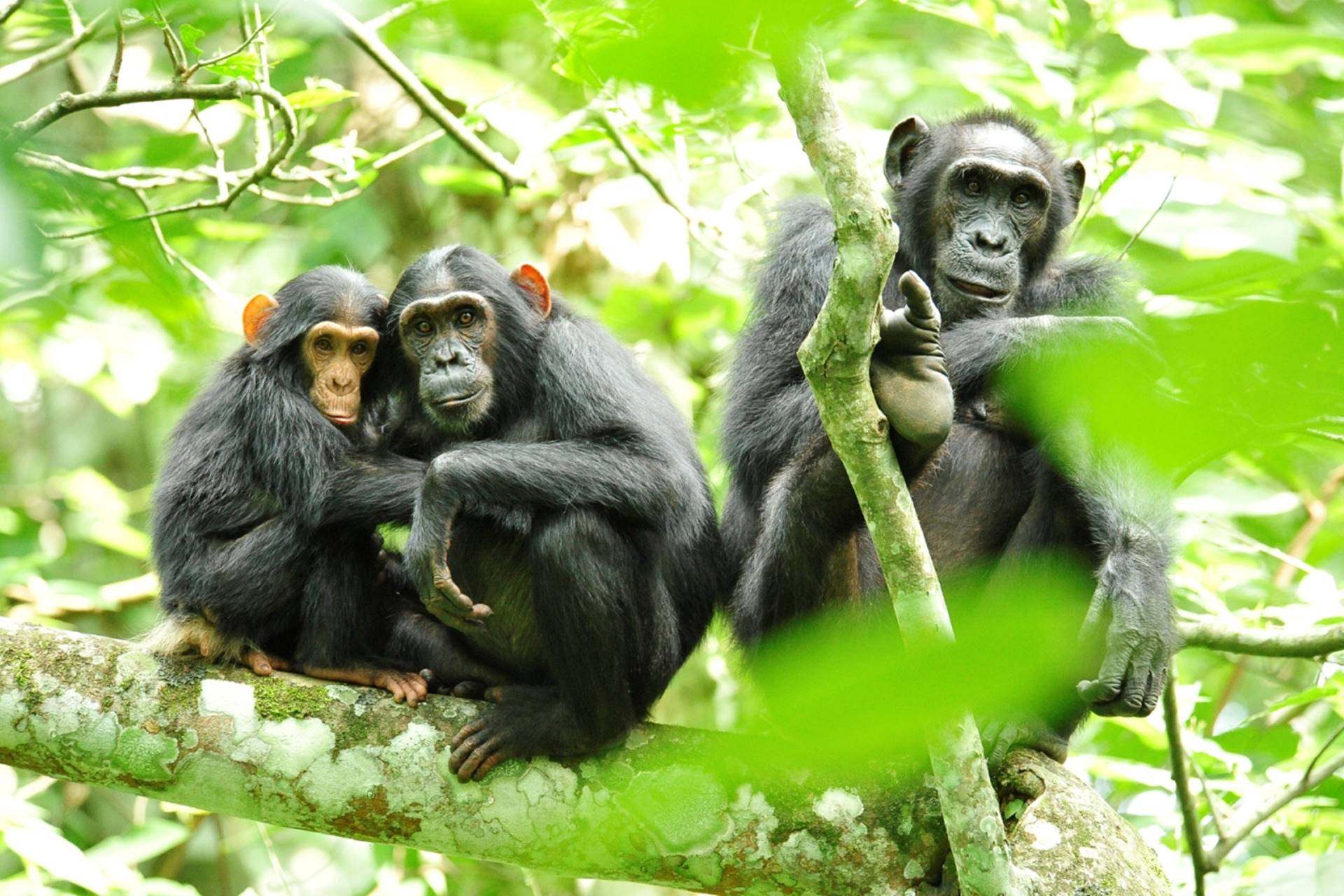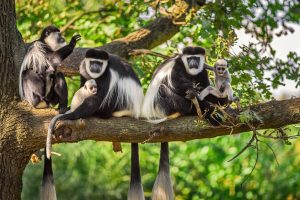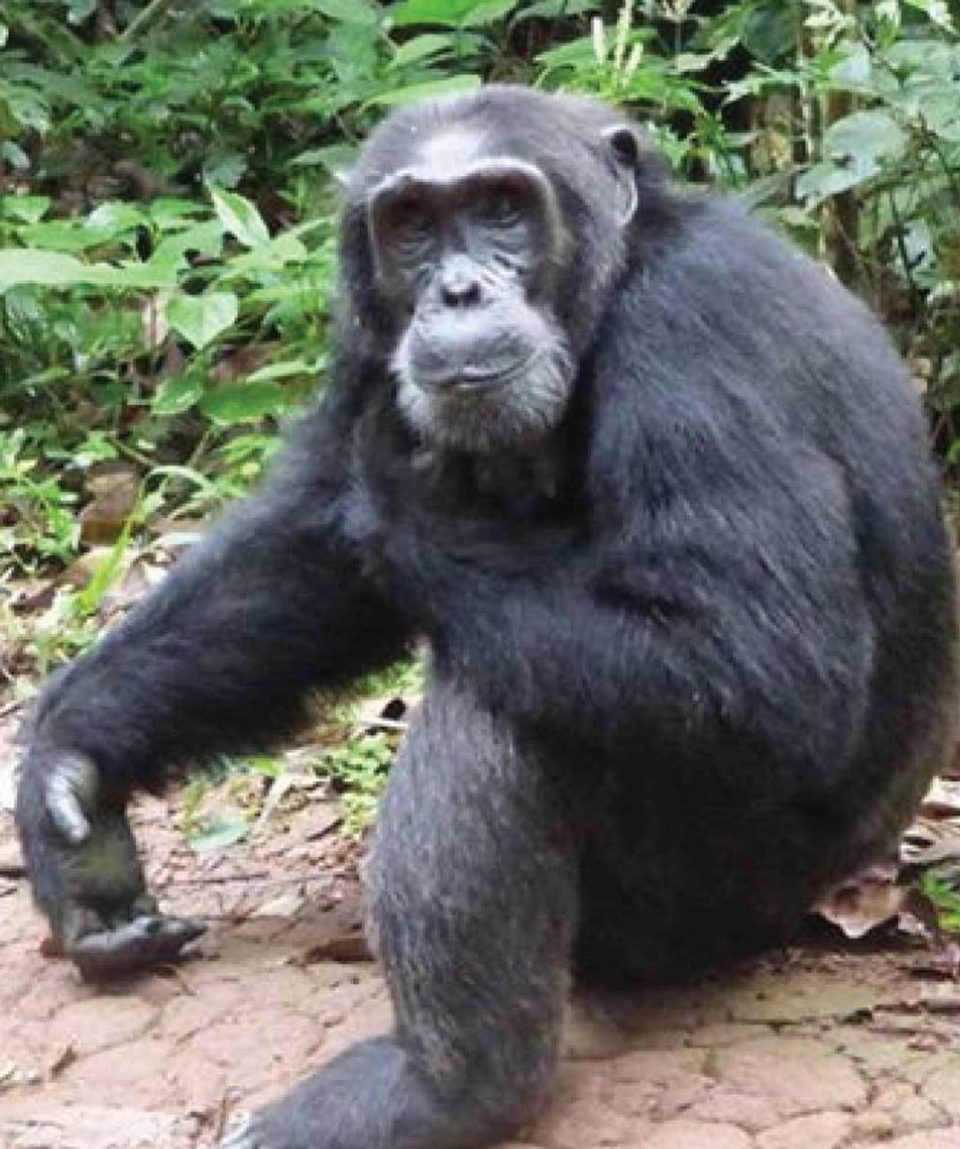 Enjoy the Great 3 Days of Uganda Chimpanzee Tracking in Kibale National Park
from
About Kibale Forest National park
Kibale Forest National Park is one of the best safari destinations in Africa for chimpanzee tracking safaris and has the highest number and diversity of primates in East Africa. There are 13 species of primates including chimpanzees.  Kibale Forest National Park is located in the southwestern part of Uganda and it is the park with the highest concentration of chimpanzees in the whole of Africa. The park is one of the attractive and top destinations in Uganda and it has got a tropical rain forest harboring several animals of interest. It covers an area of 795 square kilometers with the area covered by swamps, rivers, rain forests, and a small area covered by the little grassland. Kibale forest national Park feature 12 species of primates and harbors about 1500 chimpanzees that are protected within the forest, it is important to note that chimpanzee tracking is done by people with 15 years and above meaning that children below this age are not allowed to track chimpanzees but rather engage in other educational forest walks.
Kibale forest National Park hosts the world's threatened red colobus and the rare L'Hoest monkeys. Other primates in Kibale Forest National Park include red-tailed monkeys, Olive baboons, grey-cheeked mangabey. Blue monkeys, potto, and bush baby among others. It is because of this that the park is regarded as the best destination in the whole world to do chimpanzee trekking and has been referred to as the primate capital of the world. Apart from the primates, the park also features over 375 bird species and about 70 species of mammals which makes it worth visiting.
Chimpanzee tracking in Kibale
Any visitors for this activity will have to book and secure the chimpanzee trekking permit which is available at $200 for foreign non-residents, $150 for foreign residents, and 150000 for east African citizens. The chimpanzee trekking lasts for one hour and Visitors can as well decide to stay for long hours and opt to go for chimpanzee habituation experience where you will spend 4 hours with chimpanzees with the group of researchers and the chimpanzee habituation experience in Kibale costs $250.
The Great 3 Days Of Uganda Chimpanzee Tracking In Kibale National Park will provide you with an opportunity to encounter a lot of primates that are comfortable staying in their natural habitat including the bird species, the chimpanzee habituation process experience, and the chimpanzee tracking and the community tours around Bigod wetland.
Getting to Kibale Forest National park
The park can be accessed from Kampala or Mubende Fortportal for about 5 to 6 hours. The park is close to Queen Elizabeth and you will need only two hours to drive from Kibale to Queen Elizabeth national park. Stay at comfortable lodges of chimpanzee forest guest house, Kibale safari lodge, Chimpanzee nest, Ndali Lodge, Primate Lodge among others.
This great Chimpanzee Tracking safari in Kibale National Park will make your experience as memorable as you interact with chimpanzees through chimpanzee tracking and habituation experience. Chimpanzees share over 94% DNA of us humans so you don't need to miss out on this.
Vacation Style

Holiday Type

Discovery, Guided Tours, Jungle, Short Breaks, Trekking, Wildlife

Activity Level

Challenging
All about the Enjoy the Great 3 Days of Uganda Chimpanzee Tracking in Kibale National Park.
The 3 days Uganda Chimpanzee safari will take you to Kibale Forest National Park which is one of Africas best rainforests located in Western Uganda approximately 795 km by road from Kampala city.l. This park is home to around 13 primates among them you will meet the Chimpanzees which have a DNA close to that of humans, other wildlife species include; 70 species of mammals as well as over 375 bird species. The major activities to be done will be Chimpanzee trekking through the forest, and the Bigodi wetland walk.
The tour package inclusions and exclusions at a glance
What is included in this tour?
Items that are included in the cost of tour price.
Transportation by tourist vehicle
Accommodation during safari
Chimp permit
All activities mentioned
Meals full board
Park fees
English speaking driver
What is not included in this tour?
Items that are not included in the cost of tour price.
Laundry
Telephones bills
Tips
Personal expenses.
Day 1

Transfer to Kibale Forest National Park

On this day you will wake up early enough and have breakfast form the Hotel/your residence and your tour guide/driver will pick you up from there, after a short briefing about the safari you will drive to the Western part of Uganda to Kibale National Park. Have a stopover in Fortportal for lunch and thereafter have a visit to the tea plantations or Toro crater lakes. Proceed to the Park and check in at the lodge of your choice. You could opt for a nature walk in the forest that evening whereby you will see different wildlife species. Have dinner and an overnight as you prepare for Chimp trekking the next day.

Day 2

Chimp trekking & Bigodi wetland walk

After your morning breakfast, your driver will take you to the park information centre where you will be briefed together with other guests about what to do and not to do while trekking the chimps. Thereafter you will set out to look for the chimpanzees in the forest and experience unforgettable. Trekking might take 2 to 6 hours of which it is based on the location of chimpanzees. In the process of seeing chimpanzees you will be able to see also different birds, monkeys like the black and white colobus, grey cheeked Mangabey, golden monkeys among others, and various trees species as you walk through the forest.

Later after this amazing time with the chimpanzees, return to the lodge for lunch and thereafter your guide/driver will take you to Bigodi wetland for a swamp walk while there still you will see more primates like the Red tailed monkeys, baboons, bush pigs, LHoests Monkeys, otters and others as well as bird species like the great blue Turuco. You will also meet some old people that stay in that community together with school going children. At the end of the day you would have received a great African experience since you will see how these people live, do their day to day activities among other things. Head back to the lodge, have dinner & Overnight.

Day 3

Back To Kampala

Have your breakfast at the lodge as you mark the end of this amazing 3 days safari. After breakfast start off the journey back to Kampala with packed lunch from the lodge. You will reach Kampala in the evening.